Enjoy your visit to Liège
Accommodation
Liège is a very welcoming city that offers a variety of hotels, bed and breakfast.
We don't manage your accommodation but we may recommend you some of them.
Shuttle service
For people who prefer to stay in the city, a shuttle service will be provided on the three days from Van Der Valk Sélys Liège Hotel to take you to the entrance of the University Hospital. The shuttle will also stop at the Ibis Hotel (Seraing) on its way. Once the course is over, the shuttle will take you back to the same location.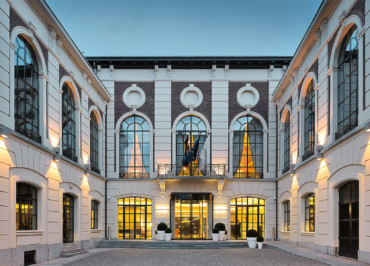 Van Der Valk Sélys Liège
*****
Mont Saint Martin 9-11, 4000 Liège, Belgium
Van der Valk Hotel Sélys Liège is located in the historic, cultural and commercial heart of the "cite ardente" or "fiery city". The hotel offers all the comfort you can dream of. It offers a total of 125 rooms, including 8 luxurious suites. They are all modern, top quality and fully equipped.
You can obtain a special rate from the hotel « Van der Valk Hotel Sélys Liège »
if you make your reservation by sending back this form to the hotel.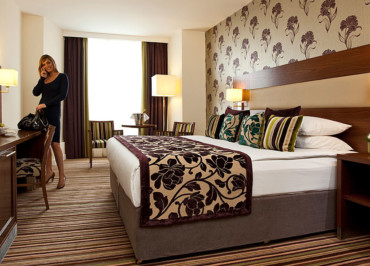 Hotel Mercure Liege City Centre
****
Quai Saint Léonard 36, 4000 Liège, Belgium
Luxury 4 star hotel located in the historic city centre on the banks of the river La Meuse, 25 minutes walk from Liège-Guillemins train station and shopping district.
The hotel was an old linen factory that was restored to a beautiful building with modern comfort, ideal for business trips or a relaxing city trip. The restaurant is located in the former 'Récollectines' convent of the 17th century which makes it the perfect setting to enjoy a nice meal.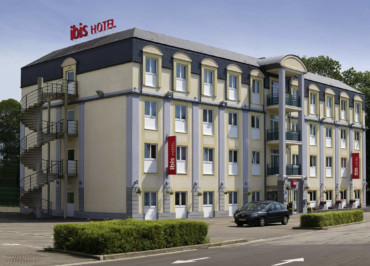 Hotel Ibis Liège Seraing
***
Route du Condroz 15b, 4100 Boncelles, Belgium
The Ibis Liege-Seraing Hotel is located just minutes from Liege city center and the TGV train station. Nestled between the business hub of Liege and the leafy Ourthe valley, Liege is a hidden gem just waiting to be discovered.
The Sart-Tilman Golf Club (109 yards – 100 m away), the Standard Liege and Ethias Country Hall Arena are all close by. The hotel boasts 66 comfortable, air-conditioned rooms with free Wi-Fi access and ample free parking.